Um spezifische Aufgabenstellungen rund um die Netzwerkanalyse und Wireshark zu lösen, bieten wir Ihnen die Expertise unserer Wireshark-Fachleute im Rahmen von Consulting-Projekten an.
Individuelle Workshops und Trainings
Mit einem Analyseworkshop (3-5 Tage) erhalten die Teilnehmer Training-on-the-Job. Methoden und Techniken der Fehlersuche im eigenen Netz stehen im Mittelpunkt. Der Workshop richtet sich an Personen, die bereits über Wireshark-Kenntnisse verfügen, z. B. weil sie schon einen Kurs besucht haben, und vermittelt umfangreiches Praxiswissen.

Eine Variante mit ähnlicher Zielsetzung ist die Kombination eines kundenspezifischen dreitägigen Trainings zur den Wireshark-Grundlagen mit einem anschließenden zweitägigen Praxisworkshop. Sie empfiehlt sich dann, wenn nur geringe Vorkenntnisse zu Wireshark vorhanden sind.
Support für Ihr Netzwerk
Geht es weniger um den Wissenstransfer als um die rasche Lösung vorhandener Netzwerkprobleme, so stellen wir Ihnen auch dafür einen unserer Consultants zur Seite. Hierfür stimmen wir im Rahmen eines Angebots/Proof of Concept den erforderlichen Umfang und die genaue Zielsetzung mit Ihnen ab. Somit unterstützen wir Sie einerseits bei Kapazitätsengpässen, andererseits bringen wir unsere gesammelte Erfahrung aus der Analyse zahlreicher Netzwerke mit.
Kurse zu Wireshark
Wenn Sie gezielt Wissen aufbauen möchten, empfehlen wir Ihnen die Wireshark-Trainings aus unserer Reihe ExperTeach Networking. Ob Einführung in die Protokollanalyse, Monitoring, Fehlersuche oder Troubleshooting – hier finden Sie praxisbezogene Schulungen rund um den Packet Analyzer.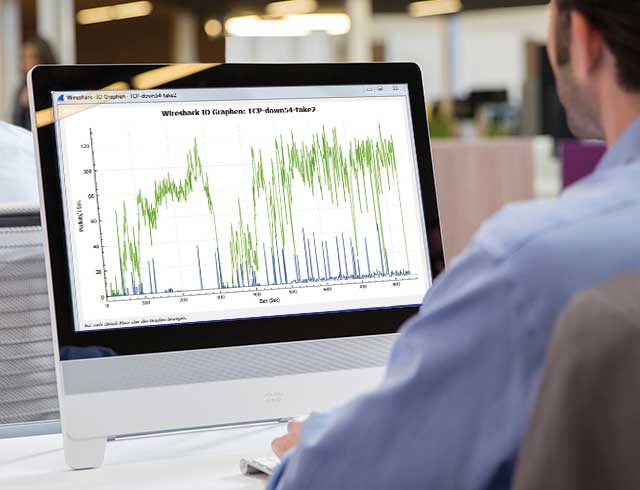 Please do not hesitate to contact us if you require consultancy services or support on packet analysis in English!