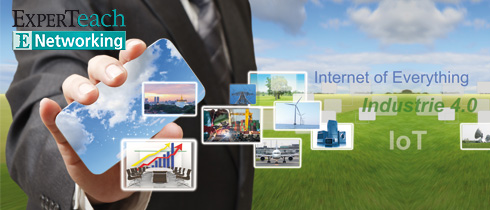 Industrie 4.0 und IoT
Zu Industrie 4.0, Internet of Things bzw. Internet of Everything bieten wir Ihnen eine neue und einzigartige Palette an Technologie-Trainings aus der Reihe ExperTeach Networking an.
Raumvermietung
Suchen Sie einen hervorragend ausgestatteten Schulungs- oder Konferenzraum für Ihre Veranstaltung?
Wir bieten Ihnen moderne Konferenz- und Seminarräume in unseren Training Centern für Ihre Veranstaltung an.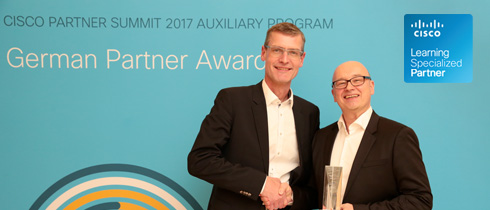 Cisco Learning Partner of the Year 2017
ExperTeach hat auf dem Cisco Partner Summit in Dallas den Cisco® Learning Partner of the Year 2017 Award für Deutschland erhalten.
Dies ist der dritte Preis in Folge!
Cisco Digital Learning Library
Neues multimodales E-Learning Angebot.
HD Videos
Hinterlegter Sprechertext
Integrierte Kursunterlage
Discovery Labs & Challenge Labs
Verständisfragen und bewertete Tests
Cisco Live 2018 in Barcelona


Besuchen Sie uns auf der Cisco Live vom 29. Januar - 2. Februar 2018 auf dem Stand E13!
Aktuell
Praxis zum Anfassen